The wheel setup plays very well on Grid and Snowrunner, you can "feel" the road through the wheel vibration. Dunno how else to explain, but fun. hehe
i started playing Back4Blood (through Game Pass), just played through Act 1, Chapter 1. Basically L4D2. Fairly straight forward, get from one safe room to another, along the way may need to activate some bridge or power structure etc, which usually attract hordes that you need to defend against. Idle too long, the game director will send some mob or bigger infected monster to your locale to zor zor you abit.
plenty of guns, across the usual categories of SMG, Shotties, Sniper rifle, Assault Rifles, MGs, hand-guns, melee weapons (Bat, Machete, Axe - there could be more), molotov cocktails, grenades. There are also attachments like extended mag, scope, butt stocks, barrels etc.
although a bit redundant as you dun see your character most of the time (you playing in first person), there is a choice of character customisation where you can change the attire of your character. I chose Holly and i just made her wear leggings (hehehe). See below pic... pretty obvious who Holly is right? :p~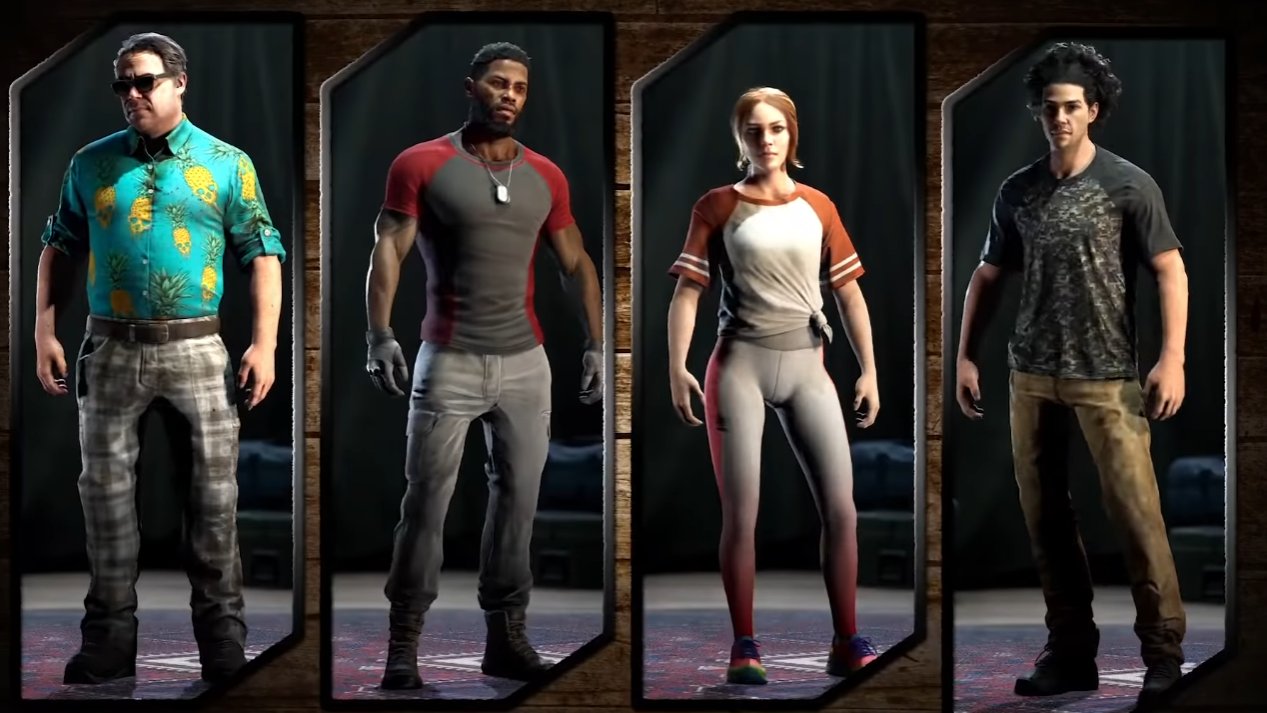 to spice things up, there is a deck of cards system to change certain attributes during the game, such as making you reload faster by 20%, easier to spot the gears currency (used to buy things) scattered in the game, more stamina, more enemies appearing etc
there is a sort of game hub where you can run around and talk to the NPCs, go to the shooting range to try the different weapons. seems pretty easy to get into a game, though I have not explored deep to see how the cross-platform play is like, whether i can restrict to just console players, and other game modes that earn special rewards etc. You can also take note of your unique username for others playing on other platform to locate and join you (mine is Dr Baldwin#0707).
Not bad, I can see this game will take me away from Aliens FTE for some time (and no, not just because of Holly in her leggings. LOL)