At first glance from the title many here will see it as another fanboy rant. Partially you're not wrong; I am very loyal to Sony ever since I got my first PlayStation (present day PSone) console and to their games whether I play them or not. That aside I believed you also heard about how Sony is locking Fortnite accounts tied to their PSN preventing players from using their accounts to play with Microsoft Shitbox One (aka Xbox One) and Nintendo Switch. Many will say that Sony brought themselves and their players down because of their stance towards cross-play, it's all about money, this and that, yadayada etc.
Many, if not all, have failed to see the picture why Sony refused to go hand-in-hand with Switch and Shitbox.
And it all began with Nintendo.
The inception of what would become the released PlayStation dates back to 1986 with a joint venture between Nintendo and Sony. Nintendo had already produced floppy disk technology to complement cartridges, in the form of the Family Computer Disk System, and wanted to continue this complementary storage strategy for the Super Famicom. Nintendo approached Sony to develop a CD-ROM add-on, tentatively titled the "Play Station" or "SNES-CD". A contract was signed, and work began including a protoype to be shown for the CES.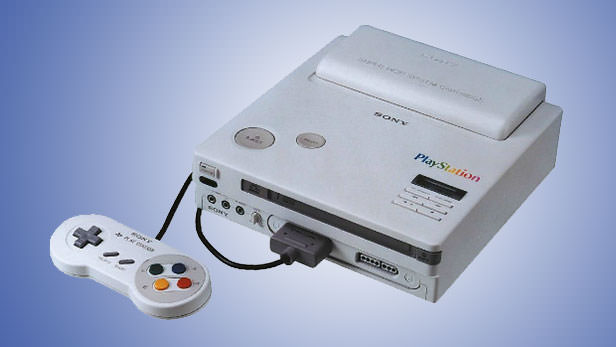 Nintendo's President Hiroshi Yamauchi however secretly cancelled all plans for the joint Nintendo-Sony SNES CD attachment. Instead of announcing a partnership between Sony and Nintendo, at 9 am the day of the CES, Nintendo chairman Howard Lincoln stepped onto the stage and revealed that Nintendo was now allied with Philips, and Nintendo was planning on abandoning all the previous work Nintendo and Sony had accomplished. Lincoln and Minoru Arakawa had, unbeknownst to Sony, flown to Philips' global headquarters in the Netherlands and formed an alliance thus making Sony a laughing stock.
Sony's Ken Kutaragi, the father of the PlayStation, took it hard but he never let it put him down and with the support of his employers from Sony he continued with the prototype and today we have the PlayStation.
This shows that Nintendo can be an evil corrupted backstabber. It wasn't even a business decision but a company-ending one. Years later Nintendo will steal the Biohazard series (Resident Evil) from Sony and almost made Capcom bankrupt as a result (twice; one which involved the Street Fighter II games on the Super NES and the reboot Biohazard series).
Microsoft and their Xbox or as I would prefer calling it, SHITBOX is another asshole. Their methods are the most disgusting ever in video game business history. They hampered numerous PS3 launch parties, paid reviewers to give Sony games lower scores (Edge magazine and Gametrailers.com are examples) tell developers not to showcase their titles at the Sony Conference, bribe and even hire hackers to hack the PSN including paying off legal fees for a hacker who hacked the PSN, George Hotz.
The hacking of the PSN was instigated by Microsoft after PlayStation exclusives titles (Uncharted team above) were constantly making breakthroughs and winning game awards like a tsunami.
Mr Motherfucker himself George Hotz hacked the PS3 which lead to Microsoft hiring hackers to hack the PSN in 2011.
Oh and to top it off, unlike Sony,
the Xbox is a proven machine controversy to its name.
Chris Staniforth died from excessive Xbox Halo gaming.
Daniel Petric shot his parents for taking away his Xbox and Halo.
And I'm still alive playing PlayStation 4's Killzone Shadow Fall!
Not shown here is that a former executive producer while working on Forza Motorsport was known for and arrested a few times for DUI (Driving Under Influence).
With Microsoft positively performing very badly now their only hope was to support cross-pay with Nintendo apart from going full greed by buying off various games companies like Ninja Theory. Sony opposes cross-play for a good reason given the history it has with both companies; one a fucking backstabber and the other a disgraceful piece of shit which it refuses to admit. I can only see it going bad for Microsoft down this road. It's lack of popularity with the Japanese gaming market, it's lack of exclusive titles and disgraceful past will only bring it down further.
Personally I'm not a fan of battle royale games like Fortnite and if Player Unknown Battlegrounds ever come to PS4 I'll be giving a miss and would rather kill myself in Ikaruga and Ketsui instead. My style for gaming has slowly changed over the years from being competitive to being a soloist player and one who prefers single player experience which the gaming scene so badly needs and Sony has shown that awesomely with Horizon Zero Dawn and God of War including 3rd party titles like Nier Automata and my personal favourite; Nioh.

Nioh is my most played game of 2017 even today.


Hell Shooters like Ikaruga and Ketsui (above) coming to PS4 soon!
It's to my attention that there's cross-play for PS4 with PC and android mobile devices. But I don't care. But with two sickening enemies out to stab you back and fuck you up for doing better then them? No Way!
Further reading:
E3 2015 - Microsoft trying to bribe developers not to show games at Sony Conference.
http://www.neogaf.com/forum/showthread.php?t=577741
Microsoft funding PS3 Hacker George Hotz legal fees.
http://www.idownloadblog.com/2011/02/27
... inst-sony/
Xbox Forza Bribery
http://www.playstationlifestyle.net/200
... cnet-poll/